Neil McEvoy
Broker and Director. Bachelor of Business (Banking and Finance). Senior Associate – Financial Services Institute of Australasia Director of Betterrent companies

Other involvements:
Active Rotarian. Graduate Member, Australian Institute of Company Directors Director CQ Helicopter Rescue Service Ltd Former director and deputy chair of MRAEL Ltd

Steve Burchill
Steve joined Allied Leasing in March 2009 as a Broker after 30 years in the Equipment Finance Industry, most of that in Mackay. He is a very active member of the Mackay community. Steve holds a Bachelor of Business (Communications) Degree, is a Commissioner for Declarations, Member of the Australian Institute of Company Directors and is also a Director of the Betterrent group of companies.

Dan Thompson
With 25 years in the Finance Industry working to deliver finance solutions to Mackay businesses, Dan joined the Allied Leasing Team in 2019. In his role as a Finance Broker, Dan's considerable experience in commercial lending and local market conditions sees him continue to build long-term client relationships, whilst providing valuable advice and financial solutions for local business owners. Dan holds an Associate Diploma of Business Management, Diploma of Finance and Mortgage Broking Management and is a Commissioner for Declarations.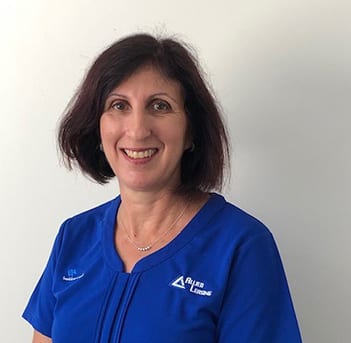 Julie Osborne
Julie joined the Allied team in 2007 as a Bookkeeper, after a variety of administration roles including the Queensland Police Service, local Accountants and Mercy College. She was later promoted to Office Manager and likes to ensure strong customer relations and an efficient office are maintained. Julie is a proud local who has lived most of her life in the Mackay District.

Jacqui Patterson
Jacqui joined Allied Leasing in 2003 after many years of employment with Custom Credit and later Capitalcorp. Jacqui is also another proud local who prides herself on quality customer service with her focus being on documentation and settlements. She is well versed with all aspects of the business.
Your Local Connection To The World Of Finance